25 Pantry Meals To Make During Quarantine

Time to stock up during this COVID-19 crisis so you can be safe and quarantine yourself. Good news is, you won't have to just eat plain rice and beans for weeks. We got you covered! Here are 25 of our recipes that use minimal ingredients from your pantry!
Here's the playlist with all 25 recipes: https://bit.ly/33rgZl9
————
Buy reusable meal prep containers here: https://amzn.to/38iQOPd
Learn Knife Skills with Chef AB: https://youtu.be/xGF8ugGFkOA
Hot Logic Mini to reheat your meal prep: get 20% off using our code FITCOUPLECOOKS http://www.hotlogicmini.com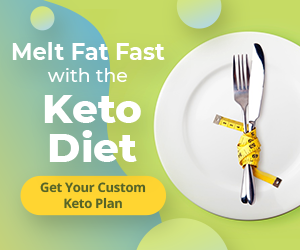 ———
Order our new book "PLANT-BASED MEAL PREP" here!
https://amzn.to/2MVOerl
You can easily make your favorite comfort foods plant based or vegan! You don't have to be vegan to enjoy this book. EVERYONE needs to eat more plants! 🙂
Our book features:
-Over 60 plant-based and gluten free recipes for breakfasts, mains, snacks, and desserts
-meal plans
-shopping lists
-macros
-Get-started guide walks you through the basics of plant-based eating and meal prep
-Soy-free, grain-free, and nut-free tags make it easy to find recipes that fit your diet!
Buy our first cookbook HEALTHY MEAL PREP here!
It has 12 weeks of meal plans of recipes for carnivore diets!
https://amzn.to/31X1r6L
———
Recent Plant Based Recipes:
Cold Sesame Peanut Noodles: https://youtu.be/QKo7GTI4eY0
Mediterranean Curry Meal Prep: https://youtu.be/AnsV6tt9KJQ
Eggplant Rollatini: https://youtu.be/RnYsPlzvRrY
Loaded Baked Potatoes: https://youtu.be/oRchUIx88DM
———
Follow our Journey on Instagram!
https://www.instagram.com/stephandadamofficial
https://www.instagram.com/adambannonofficial
https://www.instagram.com/fitcouplecooks
and Facebook!
https://www.facebook.com/stephandadamofficial
———
#plantbasedmealprep #covid-19 #veganmealprep