Althea lost 75+ pounds
Transformation of the Day: Althea lost 75+ pounds, and she has kept the weight off for 11 years. After being diagnosed with high blood pressure, she took action to improve her health and get off HBP medication. She shared with us how she changed her eating habits and what she did in terms of exercise to achieve these inspiring results.
My name is Althea, and this is my weight loss journey. I reached my highest weight of 218 pounds, and I lost 85 pounds naturally. I changed my eating habits from highly refined foods and sugary snacks to consuming more vegetables and eliminating processed, sugary foods from my diet. I also worked out five days a week so that as I lost weight, I would also develop muscle. All of this happened in 2009, and by the Grace of God, I have kept the weight off for 11 years.
What is your current weight? 
143 pounds is my current weight. 
What was your motivation?
My motivation came after I was diagnosed with high blood pressure and placed on medication for Hypertension. I was determined to get off those meds. A year later, while under my doctor's supervision, I was taken off my HBP meds after losing 85 pounds with determination and persistence. My doctor was shocked because she said most people speak about making a change, but I actually did it. I never looked back. Now, 11 years later, I am still medicine-free and living my best, healthy, and vibrant life at the age of 52 (soon to be 53). 
Tell us more about how you changed your eating habits?
I drastically eliminated snacking on sugary foods and starchy carbohydrates. I eliminated refined carbs, like bread, pasta, cereal, and oatmeal, and replaced those with vegetables instead. I also started juicing fruits and vegetables twice a day, which I used as a meal replacement for breakfast and lunch. Then, I would eat a nice, sensible dinner.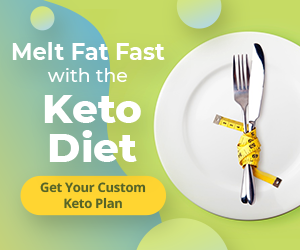 What did your workout routine consist of?
I worked out five days a week for one hour. I took Spin class once a week and ran on the treadmill for 30 minutes. I also took high-intensity interval training (HIIT) classes for one hour once a week and did Weight training once a week for 1 hour to build my muscles.
What is your height?
5 ft, 6 in
What is the biggest lesson you learned so far?
If you set out to achieve anything in life, it will take a disciplined mindset to accomplish those goals. It will also take determination to make it a lifestyle change, not just a temporary fix.
What advice do you have for women who would like to lose weight? Take it one day at a time and be patient with yourself. The weight gain did not happen overnight; it was a process. It's the same situation with weight loss; it is also a process. 
Stay away from the scale because it can become discouraging for someone to see themselves doing the right things but gaining weight rather than losing weight. The numbers on the scale could be due to developing more muscle mass, so do not be discouraged. 
My mission is to coach and empower people to live their best lives. I pursued my passion and became a Certified Nutritionist in 2019. I believe it is never too late to pursue your dreams in life. My motto: "Change your mind. Change your body."
You can find me @vibrantlifenutrition on Instagram.
<!–
–>
<!–after entry–>
.prevNextBtn{background-image:none;}