Audrey lost 35 pounds/16 kg
Audrey lost 35 pounds/16 kg. She conquered self-loathing, depression, and a family history of high blood pressure and diabetes. After years of yo-yo dieting, she used weight training, counting macros, and healthy eating habits to release the weight.
I was a reasonably fit and active person when I was a kid. I used to run track in school and was nicknamed "Gazelle" because of how fast I was. During my teens, I put on a lot of weight. Growing up in Scotland and being pear-shaped was difficult. Everyone around me was so petite and slim. I became depressed and piled on the pounds as eating helped me cope momentarily. I started yo-yo dieting back then. At one point, I suffered from bulimia.
I weighed 90kg at my heaviest and avoided going out and taking pictures. I did so much self-loathing, and I became immensely depressed. I was going through this cycle until I met a good friend of mine who introduced me to weights. Ever since I discovered the weight lifting world, I have never looked back. I feel amazing and know I still have a long fitness journey ahead of me, but I enjoy every minute of it.
I am down 16 kg/35 pounds from 85 to 69 kg (187 lbs to 152 lbs), and I hope to increase my muscle mass.
What was your motivation?
Most of my family members suffer from high blood pressure and diabetes. Seeing them on so many medications and barely able to walk was the trigger for me to make some changes to my lifestyle.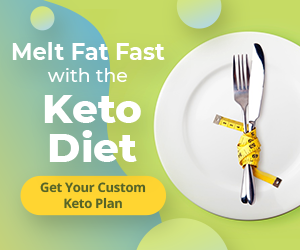 What inspired you to keep going when you wanted to give up?
I used to wake up every morning feeling sick and nauseous. I could barely run and always had stomach pain. These issues started to become less and less prominent, and this motivated me to continue.
After I started weight training, the results were mind-boggling. I pushed myself to reach a new goal every month.
How did you change your eating habits?
I started slowly by cutting out soda and drinking more water. Then, I cut out processed foods and sugary treats. When I picked up weight training, I started counting my macros. I didn't use any specific diet. I just ate more fruits and vegetables and less fast food.
What did your workout routine consist of? How often did you workout?
I train six days a week (3 days on, one day off, 3 days on). I mainly do cardio at night and weights in the morning. I do full body workout three times a week
What is your height?
5'6″
When did you start your journey?
I started around December 2018.
What is the biggest lesson you've learned?
It's never too late to make changes, I have introduced many older relatives to fitness, and most of them have never looked back.
What advice do you have for women who want to lose weight?
It's a long and frustrating journey. Be kind to yourself and stop comparing your results with others.
Instagram: @Audrey_lamiss02