Cherese lost 51 pounds
Cherese lost 51 pounds. After retiring from the Air Force, eating lots of comfort food led to weight gain. During Thanksgiving dinner at a friend's home last year, she got a wakeup call via photos that were taken that night. She reached out to a weight loss coach for help and guidance.
I was in the United States Air Force for over 23 years. We had to do PT [physical training] on a regular basis. My weight pretty much stayed between 125 pounds and 130 pounds during that time. Once I retired in 2015, I didn't put in as much effort to maintain my weight, thinking, "I'll work it off later." So, I ate what I wanted and didn't really pay attention to the scale. That meant fried food, junk food, chocolate, and all kinds of sugary foods and drinks. You name it, and I'd have it. That was until Thanksgiving of last year…
While I was at a friend's home, she took pictures after we ate. No matter the angle, all I could see was my belly sticking out. Yes, we ate until we were full, but it didn't matter. The photos just let me know that I was not taking care of myself as I should have. That is the day that I realized I needed help to lose weight, fit into my clothes, and be healthy. Surgery and diet pills were not options that I could even afford to try.
One day, on my Facebook newsfeed, I came across a woman who lost a lot of weight, regained confidence in herself, and adopted a healthier new lifestyle in 35 days. I read her story and wanted to know how she did it. She credited Terry Starks (aka. The Diet Doctor) for giving her the tools she needed to reach her weight loss goals. I went to his page, and oh my goodness! There were so many pictures of women (and men too) who lost weight with his help. When I saw all that, and read the comments, I knew I was in the right place. 
I reached out to Terry Starks, and within a day or so, and I joined his program. I gave him some basic info (my height: 5'3″ and starting weight: 186 lbs) and a couple of pics. He came up with a nutrition/exercise plan just for me.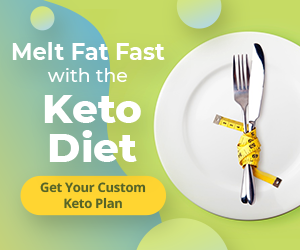 In the beginning, I worked out once a day, seven days a week. Later, I went up to twice a day. I would pop in a DVD and/or take my dogs for a walk to get my workout done. 
Eating-wise, I had to get used to a few small meals a day and cut out salt, sugar, caffeine, bread, pasta, processed foods, and dairy. My meals would consist of simple salads, lean meats and fish, rice, green vegetables, fresh fruits, hot or cold cereals, green tea with lemon, and a gallon of water a day.
I started this weight loss journey at the end of December 2019. I reached 136 pounds in 2 months or so. I did a lot of struggling at the beginning of my journey when it came to food and motivation. Terry always sent daily words of encouragement that pushed me to work harder and be proud of what I see in the mirror.
I didn't have any surgeries or take any supplements to get these results. I just made those weekly trips to the store to get what I needed to prepare my healthy meals. Getting to and maintaining my current weight of 135 pounds was worth all the sweat and hard work.
The biggest lesson I've learned is a healthier lifestyle was always within my reach– I just needed a little help along the way.
The advice I would give to ladies who are on their weight loss journeys is don't give up. Also, don't expect to get the same results as anyone else. 
<!–
–>
<!–after entry–>
.prevNextBtn{background-image:none;}