Christel lost 37 pounds
Transformation of the Day: Christel lost 37 pounds with healthy eating habits and exercise. She turned to food to deal with stress and to cope with grief after the loss of her beloved father. Her turning point came at a doctor's visit when she learned the source of the heart palpitations she was experiencing. She shared with us how she took action to change her life.
While growing up, I was always skinny/lean and very active. Fast forward to 2016: I got pregnant and gained about 60 pounds. (I was eating for two, Y'all.). After having my son, I couldn't drop the weight. I started stress eating while dealing with being a new mum, a wife, and a student. Just trying to balance everything was hard for me. I made a lot of excuses for why I couldn't work out, and I kept overeating. (Late nights snacks are the worst. 🤦🏿‍♀️). So, I kept gaining weight. At my heaviest, I weighed 220 pounds at 5'9″.
The turning point for me came in 2018 when I started having heart palpitations and went to my doctor for a check-up. My doctor basically said that I was Obese (BMI >30 ). My chest X-ray showed that my heart was borderline (almost bigger than what is expected for my age), and they referred me to a cardiologist. That was so scary to me, and I was like, "I've got to do something about this weight."
So, I started working out again and lost some weight, which significantly decreased my palpitations. However, I wasn't consistent, and food was still my coping mechanism.
Second Turning Point: I lost my dad last year in November 2019. With my grieving came more overeating, but I knew that my Dad wouldn't be proud of me if I keep doing this to myself.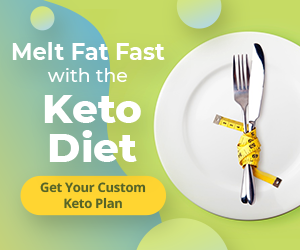 I opened a fitness page on Instagram and decided to use it as my accountability page. I thought, "If people are watching, maybe I could be consistent." So far, it has been amazing. Since January 2020, I have been the most consistent I've ever been, and I am still going strong.
I work out 5-6 days a week doing cardio, HIIT, and weight training. I drink a lot of water. I don't drink soda, and I try to sleep enough. My diet has been good. I haven't restricted anything aside from soda, but I do count my daily calories and do intermittent fasting 4 – 5 times a week. My daily calorie intake is around 1200-1500.
Intermittent Fasting: My eating window goes from 12 pm to 8 pm (at the latest). I allow myself to enjoy family time breakfast early in the mornings on weekends. That's why I only do the fasting 4-5 times a week.
My total weight loss is 37 pounds. I currently weigh 183 pounds, and I'm not quitting anytime soon. This is a lifestyle change. I feel more energized, no more palpitations, and my heart is back to average size. I even got a pat on the back from the doctor.
The biggest lesson I learned so far is not to rush the process. There are always going to be bad days. There will be days when you don't feel like doing anything, and that is okay. I learned that as long as I can pick myself up again, that's all that matters—being consistent through the ups and downs.
I hope my story motivates anyone who is reading this to start their weight loss journey. You can do it. Do it for your health. It's not going to be easy, but it will be worth it. Take it one day at a time and get your steps in.
Instagram: @pretty_thickfit
<!–
–>
<!–after entry–>
.prevNextBtn{background-image:none;}