Dytanya lost 20 pounds
Dytanya lost 20 pounds. When she found out she was borderline for diabetes, she was determined to turn that diagnosis around. She leaned on her faith, did her research, and adopted healthy habits to get results.
What was your motivation? What inspired you to keep going when you wanted to give up?
During my young adult years, I enjoyed playing sports and staying active. Losing weight was never a big concern. I seriously didn't see myself gaining weight over the years. 
When I decided to go back to college in my 30's and went through a divorce, I felt like I was gaining weight. However, I thought that I carried my weight in all the right places, and I was still getting attention from men, so it was no big deal.  
The motivation for me to do something about my weight came after I experienced three events.
I lost my dad, who was a diabetic.

I went to the doctor, and my test results showed that I was borderline diabetic. I didn't want to take diabetic medicine. 

The job I had was pretty stressful, and I struggled with thoughts about how I was going to do it. Then, one month my job required me to go out of town for training. At that time, I had a spiritual moment with God, and I felt him telling me to go on a fast. I went on a fast for a couple of weeks and started to lose weight.  
What kept me inspired was seeing myself in a photo with thick thighs trying to run in a marathon. That photo gave me a reality check and let me know that it was time to make some serious changes. Whenever I had moments when I felt like giving up, I thought about that photo and said to myself, "This isn't the real you." I also found inspiration on the Black Women Losing Weight Pinterest page and from watching transformation stories on YouTube.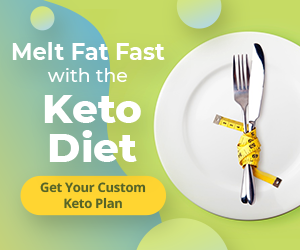 How did you change your eating habits?
Changing my eating habits was hard. It reminds me of the quote that says, "What people think is hard is exercising, but what's truly hard is changing your eating habits." I went to a nutritionist who gave me a list of foods I should eat and a list of foods to avoid. I started eating more vegetables and removed a lot of refined carbs. Not eating carbs is hard, so I did some research and changed the carbs I was eating to things like sweet potatoes, brown rice, and zucchini spaghetti. 
I haven't been perfect, but the small changes I've made appear to have worked. As of April 2020 (with the current crisis going on), I've been taking advantage of working from home, and I'm making more smoothies. I still have my challenges with finding out the right combination of food for my body, but it's a journey (and not a sprint).  
What did your workout routine consist of?
When I first started working out, I went to Planet Fitness 3 days a week, and I would just do their circuit training. After six months went by, I noticed some changes, but I still wasn't pleased. I decided to sign up for the classes at Planet Fitness. The HIIT training [high-intensity interval training] is what helped me. I believe that once I start challenging my body to move differently, my body started changing. The trainer at Planet Fitness at the time was also an inspiring bodybuilder. I decided to ask him for a few pointers on weight training. The trainer mentioned that I should consider coming to the gym four times a week to challenge my body more. The internal me fought it and found every excuse not to, but I asked myself, "How bad do you want this?" I pushed myself and found out that I really enjoy weight lifting. 
In March 2020, I decided to challenge myself again by joining a boxing class, and my body changed again. This is really a hard class, and I complained along the way, but the results are rewarding. I'm currently working out from home and keeping my body moving. Once the lockdown is over, I'm considering doing Crossfit. This is a journey, and you've got to keep it exciting. 
What was your starting weight? What is your current weight?
My starting weight was 260 pounds, and my current weight is 240 pounds.  
What is your height? 
I am 5'2 ½". (yes I still count my half)
When did you start your journey? How long did your transformation take?
I started my fitness journey during the last week of December 2018. I said I didn't want to wait to start with my New Years' resolution. I've been doing this pretty much naturally. I'm trying to learn and understand what foods my body needs to lose weight. It took six months for me to see any real changes. 
What is the biggest lesson you've learned?
Consistency is the key to making a lasting change – spiritually, mentally, and physically. This journey also takes discipline. You have to do it even when you don't feel like it.  
What advice do you have for people who want to lose weight?
The journey towards becoming a healthier and more fit you has to be intentional. Everything you do, including the choices you make to become a better person, has to be deliberate and not by chance. Yes, we have busy lives with a lot to do, but you have to make "You" a priority.  
Instagram and Facebook: @godslovely30
<!–
–>
<!–after entry–>
.prevNextBtn{background-image:none;}