EASY FISH TACOS | with BEST fish taco sauce
Easy fish tacos are quick to make and packed with flavor. Layer simply seasoned fish over crunchy slaw and topped with the best fish taco sauce ever! These delicious tacos promise to create a party in your mouth.
The taco sauce is made of cilantro, pickled jalapenos, garlic, greek yogurt, lime juice and salt. It's creamy, spicy, bright and pairs perfectly with the crunchy slaw and smokey fish.
PRINT RECIPE: https://cleananddelicious.com/easy-fish-tacos/
Thanks for watching! Make sure to SUBSCRIBE for more videos: http://tinyurl.com/jaxbcd6
FAVORITE KITCHEN TOOLS:
NutriBullet: https://amzn.to/35dLxrH
Kitchen Tongs: https://amzn.to/2VUeIvw
Non-Stick Saute Pan: https://amzn.to/2VxLfbQ
7-Inch Santoku Knife: http://amzn.to/2ng92gT
Spouted Glass Measuring Cup: http://amzn.to/2oEQdnV
Glass Mixing Bowls: http://amzn.to/2oQoZqj
WEBSITE: https://cleananddelicious.com/
INSTAGRAM: https://www.instagram.com/clean_and_delicious/
FACEBOOK: https://bit.ly/2XvSjVh
PINTEREST: https://www.pinterest.com/danispies/
TWITTER: https://twitter.com/DaniSpies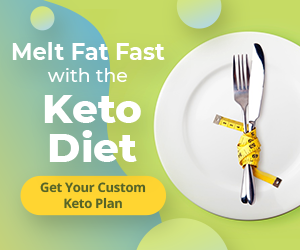 EASY FISH TACO RECIPE
TACO SAUCE
1 clove garlic
1/2 cup cilantro
1/2 cup greek yogurt
1/4 cup pickled jalapenos
2 teaspoons lime juice
1/4 teaspoon kosher salt
CRUNCHY SLAW
3 cups shredded cabbage
1/2 cup red onion thinly sliced
1/3 cup cilantro chopped
1/2 lime juice
1 tablespoon extra virgin olive oil
pinch kosher salt
MAHI MAHI
1 pound mahi mahi
1/2 teaspoon kosher salt
1/4 teaspoon black pepper
8 corn tortillas
TACO SAUCE
Combine garlic, pickled jalapenos, lime juice, yogurt and salt in a NutriBullet or food processor* and blend until you have a bright, creamy sauce.
CRUNCHY SLAW
In a large bowl combine cabbage, onion, cilantro, lime juice, olive oil and salt. Gently toss everything together and set aside.
FISH
Using a sharp knife, carefully remove the skin from the fish.
Season both side of the fish with salt, pepper and smoked paprika.
Heat a large non-stick skillet and add olive oil to lightly coat the pan. Place fish in the pan and cook for 2-3 minutes on the first side or until the fish is beginning to turn opaque from the bottom up.
Flip and cook for another 2-3 minutes or until cooked through. Give the fish a big squish of fresh lime and transfer to a plate.
TACO ASSEMBLY
Heat tortillas, one at a time, over an open flame on your stove top to give them a charred flavor.
Layer slaw on the bottom of the tortilla. Top with a few pieces of fish and a drizzle of taco sauce. Serve and enjoy!
NOTES
I prefer a NutriBullet for the sauce. You can use a food processor or blender but it may not pulverize all of the ingredients.
You can prep the taco sauce and slaw ahead of time to make meal time even easier.
Serve with sliced radishes and extra cilantro for even more flavor and texture.
Nutrition
Serving: 2tacos | Calories: 284kcal | Carbohydrates: 31g | Protein: 28g | Fat: 6g | Saturated Fat: 1g | Cholesterol: 84mg | Sodium: 722mg | Potassium: 739mg | Fiber: 5g | Sugar: 4g | Vitamin A: 490IU | Vitamin C: 25mg | Calcium: 115mg | Iron: 2mg
PRINT RECIPE: https://cleananddelicious.com/easy-fish-tacos/
Disclaimer: product links may include affiliate links.
#fishtacos #easyfishtacos #besttacosauce