HOW-TO MAKE PEANUT BUTTER | homemade peanut butter recipe

Learn how-to make peanut butter at home with no added oil or sugar. Homemade peanut butter is absolutely delicious and takes just 5 minutes to make in your food processor. PLUS it's super easy to do. So simple and so fun!
PRINT PEANUT BUTTER RECIPE: https://tinyurl.com/PeanutButterCD
Thanks for watching! Make sure to SUBSCRIBE for more videos: http://tinyurl.com/jaxbcd6
INGREDIENTS & PRODUCTS USED + MENTIONED:
7 Cup Food Processor: http://amzn.to/2l40E30
16-ounce Mason Jar: https://amzn.to/2HHQFZR
Organic Roasted Peanuts: https://amzn.to/2SMYELw
Kosher Salt: https://amzn.to/2HIV5zN
RECIPES MENTIONED:
No-Bake Peanut Butter Oatmeal Bars: https://youtu.be/auHsRCx2efI
No-Bake Energy Balls: https://youtu.be/ZqCrUzacKtY
Peanut Butter Cookies: https://youtu.be/wVHm5Tl0Irw
How-To Make The BEST Oatmeal: https://youtu.be/ws1YdzsAKOw
WEBSITE: https://cleananddelicious.com/
INSTAGRAM: https://www.instagram.com/clean_and_delicious/
FACEBOOK: https://bit.ly/2XvSjVh
PINTEREST: https://www.pinterest.com/danispies/
TWITTER: https://twitter.com/DaniSpies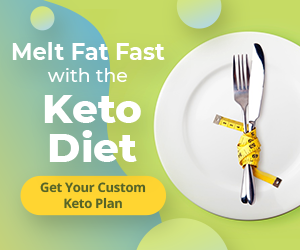 HOW-TO MAKE PEANUT BUTTER RECIPE
16 ounces roasted peanuts, unsalted
1/4-1/2 teaspoon kosher salt
INSTRUCTIONS
Pour the peanuts into your food processor and pop on the lid.
Turn the food processor on and blend for about 4 minutes. You will notice the peanuts first become thick and crumbly, possibly turn into a ball and then begin to turn into a thick smooth paste.
Remove the lid and add in salt and blend for another 30-60 seconds or util the peanut butter is creamy and shiny.
Transfer to an airtight container and store in the fridge for months (or in a cool dry place for a couple of weeks.
NOTES
*I recommend using organic peanuts if you can find them.
** Start by adding 1/4 teaspoon of salt to the peanut butter and then taste to see if you like more. I find 1/4-1/2 teaspoon of kosher salt to be the perfect amount.
NUTRITION
Serving: 1tbsp | Calories: 164kcal | Carbohydrates: 5g | Protein: 8g | Fat: 14g | Saturated Fat: 2g | Sodium: 159mg | Potassium: 220mg | Fiber: 3g | Calcium: 28mg | Iron: 1mg
PRINT RECIPE: https://tinyurl.com/PeanutButterCD
Disclaimer: product links may include affiliate links.
#DIYpeanutbutter #homemadepeanutbutter #peanutbutterrecipe