Natasha lost 108 pounds
Transformation of the Day: Natasha lost 108 pounds. Ever since childhood, her weight was a constant struggle. When she received test results that indicated several ailments, including chronic pancreatitis and pre-diabetes, it was a serious wakeup call. She found success through faith, healthy eating habits, exercise, and consistency.
I was obese for as long as I could remember. By the age of eight, I was already twice the size of children my age. I wore my emotions like a coat to hide from the world. By the age of 11, I weighed over 200 pounds. 
Fad diets came and went. Weight loss programs were started, only to abandon them a few weeks later. I also tried every diet pill on the market. Nothing seemed to work, and with each failure came more disappointment and even more weight than I started with. 
I had accepted that my life was pretty much over when I reached my highest weight of 323 pounds. I felt like I was just living to die, but Thank God. He was not done with me. 
A few test results showing chronic pancreatitis, vitamin deficiencies, pre-diabetes, and risk of sleep apnea were enough to show me it was time to take control. I was not trying to be skinny or trying to fit anyone's standard of beauty. I was fighting for my health…My life.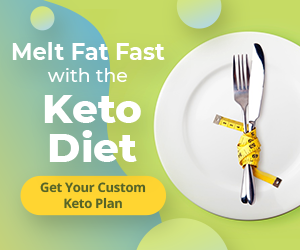 In a little over a year, I have lost 108 pounds by just sticking to a healthy diet and being physically active any way I can. This journey has become a lifestyle instead of a race to a finish line. This journey for a lifetime and I am proud to have been given the chance to take it. This is only just the beginning.
What was your motivation? 
My motivation was ultimately my health. I had gotten to a point where it was painful to walk, painful to stand for more than a few minutes. And I no longer wanted to leave my house because I couldn't keep up with friends when we went out. As I noted, getting the test results from my doctor was the real wake up call that got me started. 
What inspired you to keep going when you wanted to give up?
I think God has always put it on my heart to be able to coach others with their weight battles. Just like any other dream, it comes with obstacles. My journey was my obstacle. I knew that if I wanted to go after this, I had to lead by example. Being able to help others in the future is what keeps me going. 
How did you change your eating habits?
I realized that I couldn't follow any diet that restricted a specific food group or made me feel deprived. I learned to develop a love for healthy foods that nourish my body. 
How did you start working out?By dancing! Dancing has always been a passion of mine. When my church had openings on a dance group for an upcoming conference, I just knew I had to join. This led me to pick up walking aerobics (that I tried in the past). My home workouts turned into venturing back to the gym as my confidence grew. 
How often did you workout?
Initially, I was only working out 3-4 times a week. I didn't want to kill myself by working out and then give up because I felt overwhelmed or over-exerted. As my stamina increased, I started to enjoy working out more. I increased my time to at least five days a week. 
What was your starting weight? What is your current weight?
My starting weight was 323 pounds. Currently, I weigh 215 pounds, and I plan to lose even more. 
What is your height?
5'4″
When did you start your journey?
January 2019
How long did your transformation take?
One year and three months. 
Is weight loss surgery part of your journey?
No
What is the biggest lesson you've learned?
I have learned that you cannot hate on yourself and beat yourself into losing weight. You have to love yourself into and through the journey. Love where you are and enjoy the experience. We can spend so much time just focusing on getting to our goal weight that we miss the beauty and growth that comes in the meantime.
What advice do you have for people who want to lose weight?
Each weight loss journey is unique. Don't ever compare yourself to anyone else and become discouraged. Also, it doesn't matter how many times you fall, trip up, or need to start over. Just keep going. It's not about speed, and it doesn't matter how long it takes. It's about consistency. Keep at it, and the weight will come off. 
Instagram: @move2loozewellness