PANTRY ESSENTIALS | 10 foods I always have in my pantry

Keeping healthy ingredients on hand is half the battle when it comes to making eating well easy and sustainable. I'll show you the 10 PANTRY ESSENTIALS I always keep on hand to help make simple, healthy, delicious meals all week long.
While this is not an inclusive list, the foods you will just about always find in my pantry include beans, whole grains, canned fish, protein powder, collagen peptides, collagen creamer, oils, salt broth, oats, vinegar, and canned soups.
There are just SO many ways to use these ingredients, especially if you pair them with freezer and fridge staples.
PANTRY STAPLES BLOG POST: https://cleananddelicious.com/pantry-essentials/
Thanks for watching! Make sure to SUBSCRIBE for more videos: http://tinyurl.com/jaxbcd6
INGREDIENTS & PRODUCTS USED + MENTIONED:
Diamond Crystal Kosher Salt: https://amzn.to/2UQTsHz
Maldon Sea Salt: https://amzn.to/2VdmaRR
Alaea Red Hawaiian-style Sea Salt: https://amzn.to/39Q5FRk
Organic Rolled Oats: https://amzn.to/3aRY9qk
Wild Planet Skip Jack Tuna: https://amzn.to/2xZEqpT
Wild Planet Sockeye Salmon: https://amzn.to/34kWQxr
Wild Planet Sardines: https://amzn.to/2xaYjKO
Collagen Creamer: https://amzn.to/2y1uT1U
Collagen Peptides: https://amzn.to/2VhDxRD
Rice wine https://amzn.to/2XeaVLT
Brags: https://amzn.to/2wnJrbF
Red Wine Vinegar: https://amzn.to/39Z3SJF
Amy's Lentil Soup: https://amzn.to/34q5ACC
Large Mason Jars: https://amzn.to/2wvJvWT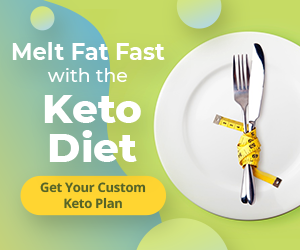 VIDEOS MENTIONED:
Top 10 Freezer Staples: https://youtu.be/_Wv9HyiJhCw
Top 10 Frideg Staples: https://youtu.be/FI-8DbXgzcQ
RECIPES MENTIONED:
Escarole Beans: https://bit.ly/EscaroleBeansCD
Black Eyed Peas + Collards: https://bit.ly/BlackEyedPeasCD
Slow Cooker Pork: http://bit.ly/slowccokerporkCD
Cornbread: https://bit.ly/CornbreadCD
Asparagus Soup: https://bit.ly/AsparagusSoupCD
Chickpea Salad: https://bit.ly/BeanSaladCD
Tuna Salad: https://bit.ly/TunaSaladCD
Farro Pesto Salad: https://bit.ly/FarroPestoCD
Hummus: https://bit.ly/HummusCD
Caesar Salad: https://bit.ly/CDCeasar
Berry Hemp Smoothie: http://bit.ly/berrysmoothieCD
Vanilla Refresher Shake: http://bit.ly/vanillarefresherCD
Turkey Veggie Chili: http://bit.ly/turkeyveggiechiliCD
Lentil Soup: http://bit.ly/lentilsoupCD
Minestrone Soup: http://bit.ly/minestronesoupCD
Chocolate Chip Cookies: http://bit.ly/chocolatechipcookiesCD
PANTRY STAPLES BLOG POST: https://cleananddelicious.com/pantry-essentials/
WEBSITE: https://cleananddelicious.com/
INSTAGRAM:https://www.instagram.com/clean_and_delicious/
FACEBOOK: https://bit.ly/2XvSjVh
PINTEREST: https://www.pinterest.com/danispies/
TWITTER: https://twitter.com/DaniSpies
Disclaimer: product links may include affiliate links.
#pantryessentials #healthypantry #10pantryessentials