Tanissa lost 102 pounds
Transformation of the Day: Tanissa lost 102 pounds. As she approached her 30th birthday and left a stressful job, she decided it was time to focus on her health and wellbeing. By adopting a pescatarian/vegan lifestyle and working out, she has transformed.
What was your motivation? What inspired you when you wanted to give up?
Honestly, I was getting tired of the way I looked, and I wanted to do better with my health. I was approaching my 30th birthday, and I had just quit a stressful job. I went back to my old job full-time and noticed I was losing weight. Then, I signed for a new gym membership and started my fitness journey. I just kept pushing myself from there.
How did you change your eating habits?
I decided I wanted to cut out meat. I wanted to do that for a while and I did it cold turkey. I adopted a pescatarian/vegan lifestyle and started eating more fruits and veggies. I would eat fish, like tuna or salmon. I also did intermittent fasting, which helped me cut back on overeating.
I eat healthy snacks like protein bars or plantain chips. I drink more water either with lime or lemon and stevia-sweetened sodas when I crave something sweet to drink. I also make smoothies and eat oatmeal.
What did your workout routine consist of?
I work out five times a week. I do cardio and weights at the gym. I also take classes like Body Pump and Fit Step. I would also meet up with a fit camp twice a week and do various workouts.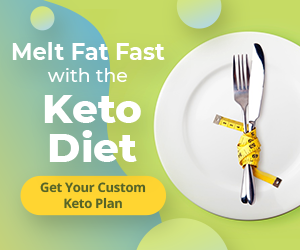 What was your starting weight? What is your current weight?
My starting weight was 306 pounds, and my current weight is 204 pounds.
What is your height?
5'10"
When did you start your journey? How long did your transformation take?
I started in June 2019, and it took about a little over nine months.
Is weight loss surgery part of your journey?
It's not a part of my journey. I lost my weight naturally.
What is the biggest lesson you've learned?
The biggest lesson I've learned is that you have to stay consistent to get the results you want. Something in you has to click and make you realize that this is your life and you have to live better. You have to make sacrifices and believe in yourself. It's a lifestyle change. It makes you feel so much better when you achieve your goals and like how you look and feel about yourself.
What advice do you have for others who want to lose weight?
I would say go for it and never look back. You have to do it for yourself and push yourself. If you're feeling unhappy about yourself, you have to do something before something happens.
Keep yourself motivated by following inspirational pages and workout pages.

Adopt healthy habits and make a plan. It will work out, and the results will be worth it. The results will make you want to keep going and not give up.

Start off small and work your way up. You'll only get stronger and determined.
Instagram: @brwnsugabeauty
<!–
–>
<!–after entry–>
.prevNextBtn{background-image:none;}